Press Releases
Congressional Black Caucus Issues Statement on Death of U.S. Capitol Police Officer William F. Evans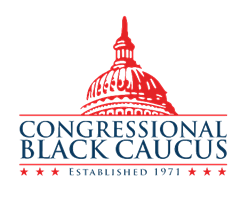 PRESS RELEASE
For Immediate Release
April 3, 2021
Media Contact
Airen Washington, Communications Director
Airen.washington@mail.house.gov
WASHINGTON, DC – Congressional Black Caucus Chairwoman Joyce Beatty (OH-03) issued the following statement on the tragic death of U.S. Capitol Police Officer William F. "Billy" Evans in the line of duty:
"The Congressional Black Caucus joins the entire Congressional community in mourning the tragic loss of United States Capitol Police Officer William F. "Billy" Evans."
"Officer Evans proudly served as a member of the United States Capitol Police for 18 years. He began his U.S. Capitol Police service in 2003 and was a member of the Capitol Division's First Responder's Unit. He is warmly remembered for his friendly and welcoming demeanor and his loyal service."
"Every day, members of the USCP put their lives on the line to protect House and Senate Members and staff. Their loyal service allows us to do the people's work and is deserving of our most profound appreciation and heartfelt gratitude.
"The CBC sends our deepest condolences to the family of Officer Evans. May his memory be a comfort to those who mourn his loss."
####
Connect with the CBC
Stay connected with the CBC and get news directly to your inbox.
SUBSCRIBE FOR UPDATES